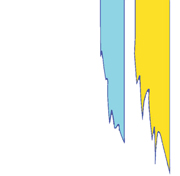 Our Mission
To maintain the tradition and increase the accessibility of drag racing through communication, showmanship and technical expertise.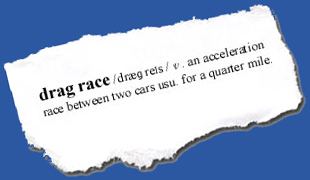 .....that may be so but: start pumping an 85% Nitromethane/15% methanol fuel mixture at a rate of 17 gallons per minute into a 7 litre aluminium race engine, firmly bolt on a supercharger, attach an insane plumber from the Midlands, surround with a bunch of merry men, then add a spark...

.....and the results? The satisfying sight and smell of burning rubber streaked across the start line after the burnout; a sticky layer of rubber between the tyres and the tarmac. The flames, nitro fumes and thump of every cylinder as the car returns to the start line. First the staging lights, ready to go; yellow, green; the deafening explosion of 2,200bhp launching its way down the track, 0-100mph in a second, the car twitches and skates as the driver struggles to keep it in a straight line. It's no easy ride, covering the quarter mile in 7 seconds at 200mph. It's the loudest, most exhilarating motor sport You can experience. That's The Mob's definition of drag racing. Only seeing is believing....

Check out our Latest News
Coming Soon
We will shortly be listing all our news here!
Latest comment in the Guestbook
Finally found your page
by Phil Baxter